Golden Global Film Festival
WHO WE ARE
TRIFF is based in New York City where we believe that "great films are either innovative, reflective, or both". That without pushing boundaries or referencing inspiration, there is no layout for a stand-out, exemplary film. Thus, we provide "two roads" of competition for our submitters.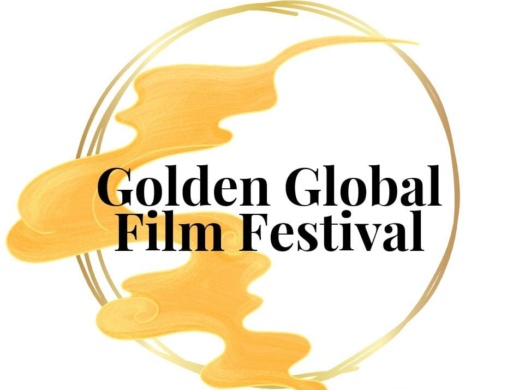 WHERE WE ARE
All of our competitions are at The Baumann in Brooklyn, where up-and-coming Independent Artists of all sorts are housed. A space created by Fergus Baumann, this warehouse-styled space is a living space by day and a performance space by night. With wooden benches, pipes lining the ceilings, and high-quality projection set-up, The Baumann provides a high-quality, underground movie theatre experience.
WHAT YOU GET
Winners get Laurels, Free Promotion, Bragging Rights, and a New York Pat-on-the-Back. Not to mention winners compete at our ANNUAL screening event: The Golden Brick
Competition (GBC) FOR FREE in December 2020!
CHOOSE YOUR COMPETITION
Innovation Competition:
Eligible INNOVATION films might be as simple as: including under-represented characters, realizing a new filmmaking process (i.e. a live-streaming iPhone movie), or inventing new visual styles. We don't want to use the word "unprecedented", but we like new & exciting ideas. Anything that you, the filmmaker, consider new & cutting-edge would be eligible.
Inspiration Competition:
Eligible INSPIRATION films might include: a black-and-white talkie-style musical, or a nostalgia- based 80's horror throwback film, or even a movie that is dipped in the style of your favorite director. Anything that you, the filmmaker, consider to be inspired by other works would be eligible.
WHO WE WANT
We're calling all Hitchcock Lovers, all 90's RomCom Renovators! All Indie-budget head-turners and new-age tear jerkers. Calling all 1930s flashbacks, Black-and-White Silent Dramas with a touch of modernization. All Italian Cine-makers with a flare of French, all Indian Blockbusters with a Bollywood Rebellion. A film like nothing we've ever seen, or a film we remember while seeing it. A re-make of a classic, a classic-in-the-making. The new & the old: "two roads diverged in a yellow wood", and you took whatever the hell you wanted.
​We want you & your brilliant ideas.
​Choose your road.
​Sincerely,
The TRIFF Team
Awards & Prizes
Quarterly Competition Winners receive Official TRIFF Laurels, Free Promotion, as well as free entry into the Annual Event: The TRIFF Golden Brick Competition (GBC). GBC Award-Winners receive trophies and/or certificates in addition to laurels.
Quarterly Awards include: BEST PICTURE (1st, 2nd, 3rd), BEST FEATURETTE FILM (1st, 2nd, 3rd), BEST SHORT FILM (1st, 2nd, 3rd), BEST DOCUMENTARY FILM (Feature & Short Subject), BEST ANIMATION FILM (Feature & Short), BEST MUSIC VIDEO, BEST WEB
SERIES, and HONORABLE MENTIONS.
Quarterly Innovation Awards include: BEST TECHNICAL INNOVATION FILM, BEST NEW MEDIUM FILM, and BEST GENRE BENDER FILM.
Quarterly Inspiration Awards include: BEST ADAPTED STORY, BEST DIRECTOR'S HOMAGE, and BEST PERIOD-PIECE FILM.
Quarterly Crossover Awards (regardless of competition) include: BEST CINEMATOGRAPHY, BEST COSTUME EXECUTION, BEST ORIGINAL SCORE, BEST WRITING, BEST EXPERIMENTAL FILM, BEST HORROR/SCI-FI FILM, BEST INTERNATIONAL FILM, BEST QUEER FILM, BEST GRADUATE FILM, BEST UNDERGRADUATE FILM, BEST YOUTH FILM, and BEST FIRST-TIME FILMMAKER.
Rules & Terms
WHAT WE ACCEPT:
Narrative Films, Animation Films, Documentary Films, Experimental Films, Web Series, and Music Videos.
Film Lengths Include:
Short Films: 0 – 30 minutes
Featurette Films: 31 – 60 minutes
Feature Films: 61 – 180 minutes
TERMS & REGULATIONS:
*TWO ROADS INTERNATIONAL FILM FESTIVAL (TRIFF) only accepts any film within our running time requirements.
*We hold the right to re-direct any accepted film into a different branch (road)​​​ of competition that we see fit.
*We have the right to reject any film that we find to be "unacceptable" to our subjective standard.
*Any accepted/rejected film will be notified via FilmFreeway and/or e–mail.​
*All competitions before the first Quarterly Competition in January/February, 2020, will be classified as a "Beta" Competition (more info here). The sole purpose of this denotation is to set a precedent that all future Annual Events accepts films beginning every New Year.
*Any award-winning film via the Beta Competitions will also be eligible for the first Annual Event (2020). In other words, the Beta Competition is a temporary expansion to the first annual competition.