THE HUMBLE BEGINNINGS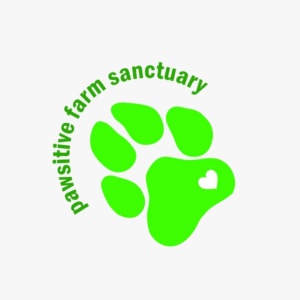 With this simple principle in mind of Athithi Devo Bhava (A Guest at your doorstep in any form is God), Anusha Srinivasan Iyer welcomed an abandoned and frightened dog. This was in 1990. Anusha was 19 then. TP aka Timepass, a black wag-a-lot followed Jimmy home one day from her walk.
22 years later, when Jimmy expired, the house was a home for many an abandoned animal. With over 111 rescue dogs and cats, Pawsitive Home had opened its heart to rescued and abandoned animals. And how!
It was as though God decided that it was time it rained cats and dogs!
HEART-WRENCHING STORIES
Taking a look at few of the stories of the Pawsitive family members, there is Fox — the Indie breed who had been left in the trunk of a car to die for three days Misty — the golden retriever was a bag of bones after being abused at a puppy-mill where she was beaten, starved and left to die with bones that healed without medical treatment, Kunju theLhasa Apso who found himself out of his home one night, Jerry the lab who was on the streets as his owner left the city, Snowy a lactating mother thrown out of a running car, Snow the Husky whose owners were unable to manage his expenses, Quinn the Mother who brought home with her five energetic pups, Chapati the adult Persian who walked in one morning with matted hair, Bholu the white cat who was abandoned by his owners as his kidneys failed, Socks the kitten who brings in all neighbouring hungry kittens for food, Lola and Charlie the loving cats whose owners couldn't take care of Lola's medicals, Dobby the lame grey Persian boy who learnt to run on all three… the list goes on… While those who come are welcomed, the space and the resources need more than just a sprucing up.
WE NEED YOUR HELP!
Our dog & cat shelter in Nallasopara crumbled and got destroyed due to the cyclone few days ago! We at Pawsitive Farm Sanctuary look after 115 cats and dogs at the shelter. The shelter in Nalasopara has 72 rescues. The cats are now safe at someone's office but we needs a permanent place to shelter the poor creatures. We would be grateful if you can help us raise funds for these poor angels. ?? Please donate or share the Milaap fundraiser link.
https://milaap.org/fundraisers/support-anusha-srinivasan-iyer